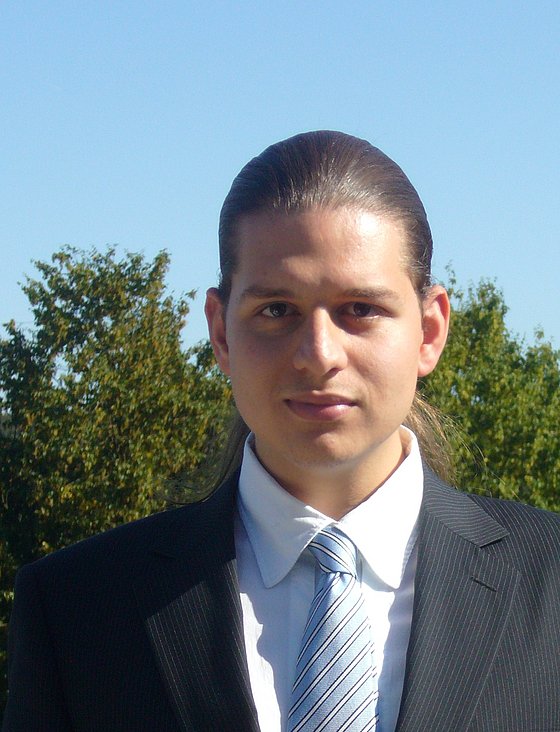 Dr. Sandro Lombardo
This page is not maintained anymore.
Please visit the new website.
Sandro Enrico Fiore Lombardo studied economics and business administration at the University of Wuppertal and finished his master study in the subject "Entrepreneurship and Innovation" in September 2013. Since October 2013 Mr Lombardo has been a scientific assistant at the chair of Industrial Organization and Innovation at the University of Wuppertal.
Research Interests:


Competitive Preferences


Experimental Economics


Game Theory & Incentive Mechanisms


Publications:
Refereed articles in scientific journals
Diemo Urbig, Werner Bönte, Vivien Procher, and Sandro Lombardo (2019), Entrepreneurs embrace competition: evidence from a lab-in-the-field study, Small Business Economics, forthcoming. link
Werner Bönte, Ute Filipiak and Sandro Lombardo (2017), Get in with a Foreigner: Consumer Trust in Domestic and Foreign Banks, International Journal of Economics and Finance, 9(6), 38-51.
Werner Bönte, Sandro Lombardo, Diemo Urbig (2017), Economics meets psychology: Experimental and self-reported measures of individual competitiveness. Personality and Individual Differences, 116, pp. 179–185. link
Christian Lohmann, Sandro Lombardo (2014), Resource Allocation within a Budgeting Game: Truthful Reporting as the Dominant Strategy under Collusion, Journal of Management Control, 25 (1), pp. 33-54. link
Discussion Papers
Werner Bönte, Sandro Lombardo, Diemo Urbig (2016), Economics meets Psychology: Experimental and self-reported Measures of Individual Competitiveness. Schumpeter Discussion Papers, No. 6. link
Werner Bönte, Ute Filipiak, Sandro Lombardo (2015), Get in with a Foreigner: Consumer Trust in Domestic and Foreign Banks. Courant Research Centre Discussion Papers, No. 180. link
Conferences:
15th TIBER Symposium on Psychology and Economics, Tilburg (Netherlands), August 26, 2016


London Experimental Workshop 2016, London (United Kingdom), June 6-7, 2016


Conference on Interdisciplinary Perspectives on Decision Making, Berlin (Germany), November 5-7, 2015


Lindau Nobel Laureate Meetings - 5th Meeting on Economic Sciences, Lindau (Germany), August 19-23, 2014


15th International Conference of the International Joseph A. Schumpeter Society (ISS), Jena (Germany), July 27-30, 2014


7th Conference on Performance Measurement and Management Control, Barcelona (Spain), September 18-20, 2013
Research internships:
School of Public and Environmental Affairs - Institute for Development Strategies, Indiana University, Bloomington (USA), September - October 2014